---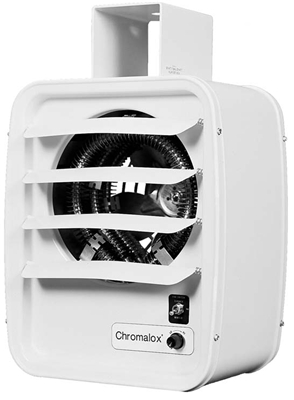 LUH Horizontal Blower Heater

Type LUH self-contained heater provides quiet, reliable fan-forced heating in all types of commercial and industrial applications.

• 2.6 - 45 kW
• 8,900 - 153,000 Btuh
• 208, 240, 277, 480 and 600 Volt
• 1 or 3 Phase
• Wall or Ceiling Mounted Configurations










---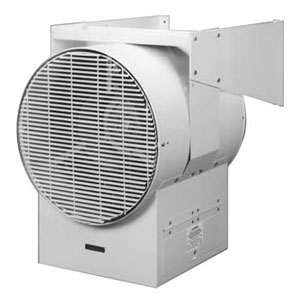 UB High Capacity Horizontal Blower Heater


Rugged, industrial UB heaters are ideal for factories, warehouses, garages or any other area that requires a high volume of forced-air heat.

• 2 - 50 kW
• 6,820 - 170,600 Btuh
• 120, 208, 240, 277, 480and 550 Volt
• 1 or 3 Phase
• Wall or Ceiling Mounted Configurations




---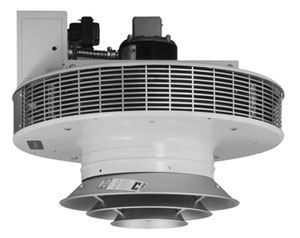 VUH Vertical Delivery Blower Heater


Versatile, high performance VUH heaters can be used for complete primary, supplementary or dual system heating applications in all types of commercial and industrial applications. They direct warm air downward, and are particularly applicable in high bay industrial buildings where columns, towering machinery or warehouse stock would obstruct good horizontal movement of air. Four types of optional diffuser designs can be used to produce a variety of air distribution patterns.

• 5 - 50 kW
• 17,060 - 170,600 Btuh
• 208, 240, 277 and 480 Volt
• 1 or 3 Phase
• Diffusers Optional
---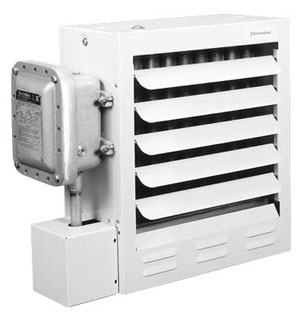 CXH-A Explosion Proof Blower Heater

Type CXH-A is designed to heat areas classified as hazardous locations to provide primary or supplementary heating for comfort or freeze protection.
• 3 - 35 kW• 10,200 - 119,420 Btuh
• 208 to 600 Volts
• 1 or 3 Phase
• Meets NEC, OSHA and UL Requirements
• CE Approved Models Available




---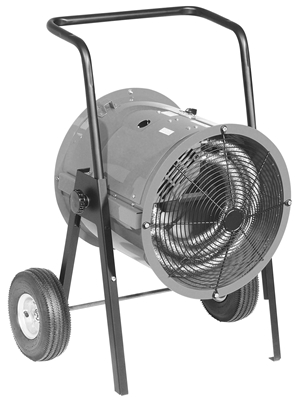 DRA Portable Spot Industrial Salamander Blower Heater


The Chromalox DRA Dragon is a rugged industrial grade, self contained, highly mobile, electric blower heater. The DRA can be left unattended without the threat of poisoning from combustion by-products associated with fuel fired heaters. The built in safety features include an adjustable thermostat to control the outlet air temperature, auto-reset cutouts for the fan motor and heating elements. The thermostat provides settings for full off, fan only and temperature control in the heating setting. Dragon heaters feature a large, easily accessible control and wiring compartment containing a magnetic contactor; additional safety is provided by a 120 volt control voltage transformer and motor starter on 480 and 600volt units. The bright red polyester powder coated heating cylinder is highly visible and can be rotated to direct heat or fan driven air movement where it is needed.
• 7.5 to 30 kW
• 25,590 to 102,360 BTUH
• 208, 240, 480 and 600 Volts
• Single and Three Phase
• No Assembly Required
• Built-in Controls
---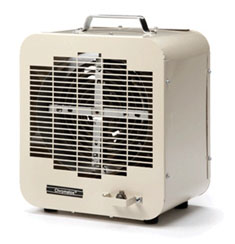 HF Portable Blower Heater


Heavy duty HF portable blower heaters are ideal for heating small areas in industrial environments and are available in DC ratings for use in crane cabs.

• 1.9 - 4 kWW
• 6,483 - 13,648 Btuh
• 120 and 240 Volt
• Single Phase
• AC and DC Rated Models



---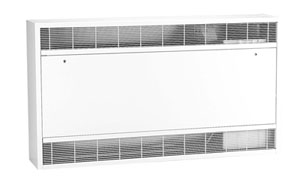 CCH Cabinet Console Blower Heater


Applications:

• Lobbies • Corridors • Entryways • Offices
• Waiting Rooms • Stairways • Passenger Terminals


Construction:

• 16 Gauge Steel Cabinet Construction
• Architectural Bar Grills • Flexible Discharge and Intake Grille Configurations • Stainless Steel Heating Elements with Corrosion Resistant Fins • Direct-Drive Motor and Blower Fans • Two-speed Motor (except for ceiling mount) with Built-in Time Delay on Motor Switch


• 2 - 18 kW
• 6,824 - 61,416 Btuh
• 208, 240, 277 and 480 Volt
• 1 or 3 Phase
• 32, 45 and 65" Lengths
---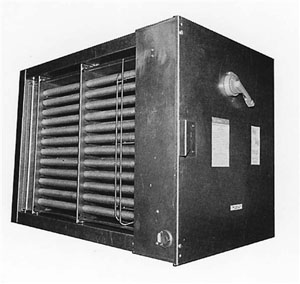 DH UL Listed Fintubular Air Duct Heater


Type DH duct heaters are pre-engineered, factory assembled units consisting of a standard frame section, metal sheath heating elements and a prewired terminal box. They are available in a wide range of standard frame sizes, with various heating capacities and heating stages operating on AC voltage ratings of 120 to 600V. The standard duct heater is designed to be inserted in a rectangular opening cut in the side of a horizontal or vertical duct. For larger ducts or where it may be more desirable to attach the duct directly to the heater, a frame may be added to the heater.
Applications:

• Primary or Secondary Heating • Reheating or Preheating • Comfort Heating in Industrial Buildings, Schools, Hospitals, Department Stores, Warehouses and Office Complexes • Comfort Heating on Shipboard



•
Up to 533 kW
•
Up to 35 kW/Ft² Power Densities
•
Up to 600 Volt
•
6" x 8" to 40" x 120" Duct Sizes
---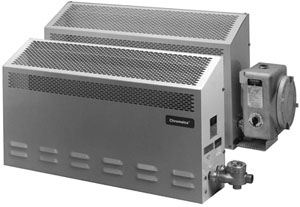 CVEP Explosion Proof Convection Heater


Type CVEP explosion proof convection heater is designed to provide a rugged, corrosion resistant heat source for areas where volatile flammable liquids, gases or vapors are present. All basic models without controls are UL listed and CSA certified for use in areas designated as Class 1, Division 1 or 2 Group B, C or D locations.

• 1.6 - 9 kW
• 5,459 - 30,708 Btuh
• 120, 208, 240, 277, 480 and 575 Volt
• 1 & 3 Phase • Built-in & Prewired Control Options
• UL Listed and CSA Certified for Class 1, Division 1 or 2, Group B, C & D Environments
• CE Approved Models Available
---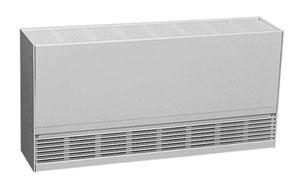 CAF-12 Architectural Convection Heater
Applications:
Ideal for commercial buildings under large windows or walls constructed of glass. For total or supplemental heat in:
• Lobbies • Vestibules • Hallways • Corridors
• Banks • Hospitals • Condominiums • Offices and Other Areas.

• 1,125 - 6,000 Watts
• 3,839 - 20,472 Btuh
• 208, 240, 277 and 480 Volt
• 1 and 3 Phase
• 24.3" - 72.3" Lengths
• 562 or 750 W/Ft.
---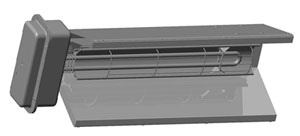 ChromaStar Infra-Red Radiant Heaters


The Chromalox ChromaStar™ infra-red comfort heaters are designed to provide a rugged source of heat for use in areas where dependence on air movement is impractical. The heaters are versatile, designed to provide warmth directly where it is needed for primary or spot heating applications. Each unit is constructed for long life and requires minimal maintenance. There are no moving parts or motors to wear out, no air filters or lubrication required.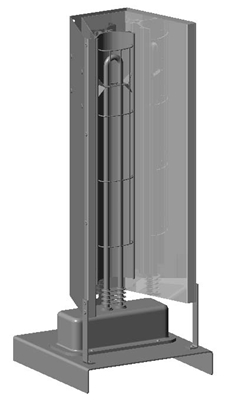 Portable
All portable heaters are supplied fully assembled to a rugged, chrome-nickel plated tubular steel cart and handle (1.5 and 2.0 kW heater has a fixed pedestal). The cart features large wheels for easy portability. All portable heaters include safety grills to protect personnel from contacting hot elements. Field wiring is accomplished through a 3/4" conduit opening in terminal enclosure. The 1.5 kW u nit comes complete with a factory installed 6 foot cord and 2 prong grounding type plug. Other models can be field wired using accessory cable and plug kits.